I'm so glad to see you made it onto my special mailing list!
You're now part of my Readers' Circle, and because of that, I'll be sending lots of good stuff your way – free stories to read, news of latest releases, and other great authors of historical romances. (You can never have enough to read, right?) 
My welcome email is on its way 

…with information about where you can download your copy of



A HIGHLAND LEGEND.

 
[***PLEASE – REMEMBER TO LOOK FOR IT IN YOUR 'PROMOTIONS' FOLDER IF YOU HAVE GMAIL!***]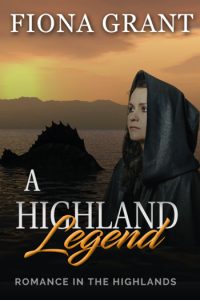 Keep an eye on your inbox for the next two stories: A HIGHLAND BLESSING and A HIGHLAND DILEMMA!  
(All FREE!) 
Love, 
Fiona